'I Had No Idea': A Bristol Shopkeeper Regrets Accidentally Painting Over One of Banksy's Earliest Murals
The work was halfway painted over before the owners realized their error.
A shopkeeper in the British town of Bristol was horrified to learn that the graffiti she had just painted over on her storefront's rolling shutter was actually an early freehand mural by Banksy.
Jo Xie, who recently signed a lease on the former Rollermania skate shop to open a specialty tea store, hired a painter to touch up the shutter when a passerby stopped him. "We were halfway done painting and someone asked if they could take one last photo because it's a Banksy," she told the BBC. "I had no idea."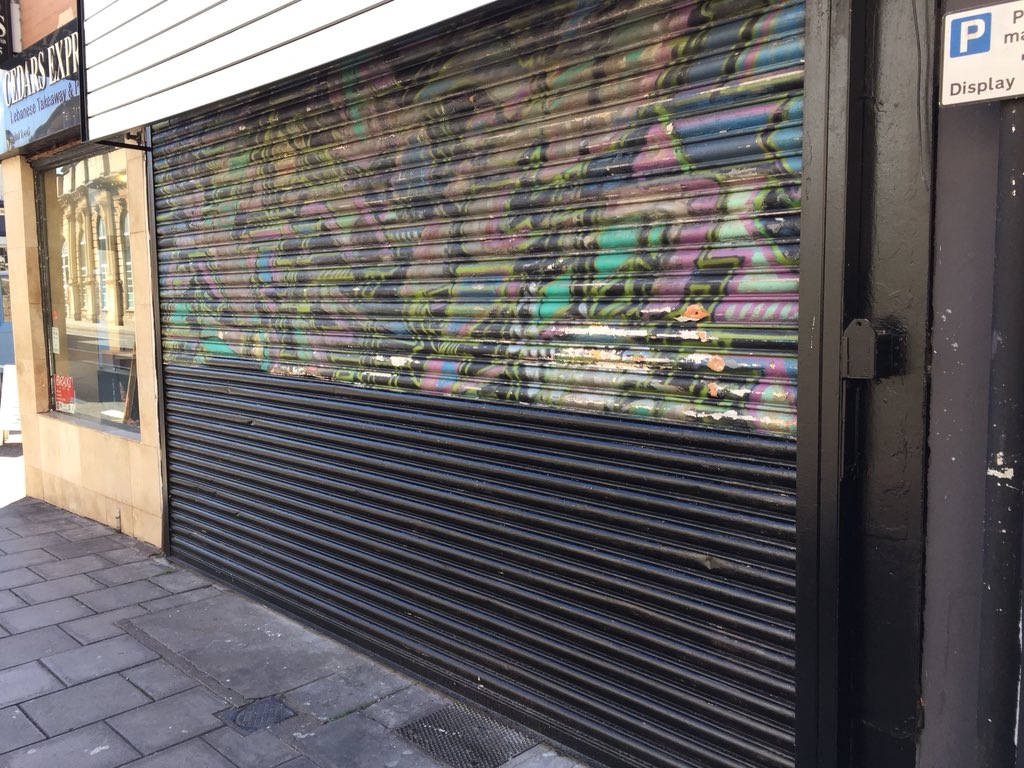 Although the chipped abstract early work isn't characteristic of the street artist's better known politically-minded stencils, the Banksy fan, Simon Whiteway, recognized it right away. "I walked by and saw a painter going over the mural; I had to explain to him what it was and he was shocked," he told the BBC. He went on to explain that Banksy was a friend of the skate shop's owner, Tony Coffey, who paid the artist £20 or £30 to spray the gate in the late 1990s.
Jo Xie and her business partner have since launched an open call inviting local street artists to submit proposals to paint the bottom half of the shutter.
Bristol, which is Banksy's hometown, is home to a smattering of works by the prolific street artist, including some of his best-known paintings, such as Grim Reaper, The Girl With the Pierced Eardrum, Well Hung Lover, Mild Mild West, and Masked Gorilla. 
Follow Artnet News on Facebook:
Want to stay ahead of the art world? Subscribe to our newsletter to get the breaking news, eye-opening interviews, and incisive critical takes that drive the conversation forward.